Aug 2018
Why Your Fleet Needs to Use National Account Vendors
With longer cycling parameters becoming a bit more common, labor rates continuing to rise, parts becoming more expensive  it's more important than ever to do what you can to control maintenance expenditures.  The most effective way of doing so? Utilizing our network of national account vendors.
Negotiated Pricing
The most obvious reason is pricing and the savings that can be realized by using these national account vendors. By utilizing EMKAY's network of National Account Vendors, our customers have access to pre-negotiated discounts on parts as well as labor-rates below the standard retail dealer and independent shop pricing.
A recent study by our analytics department revealed that the variance between national and non-national account prices within the EMKAY portfolio was 43% from 2016-2018.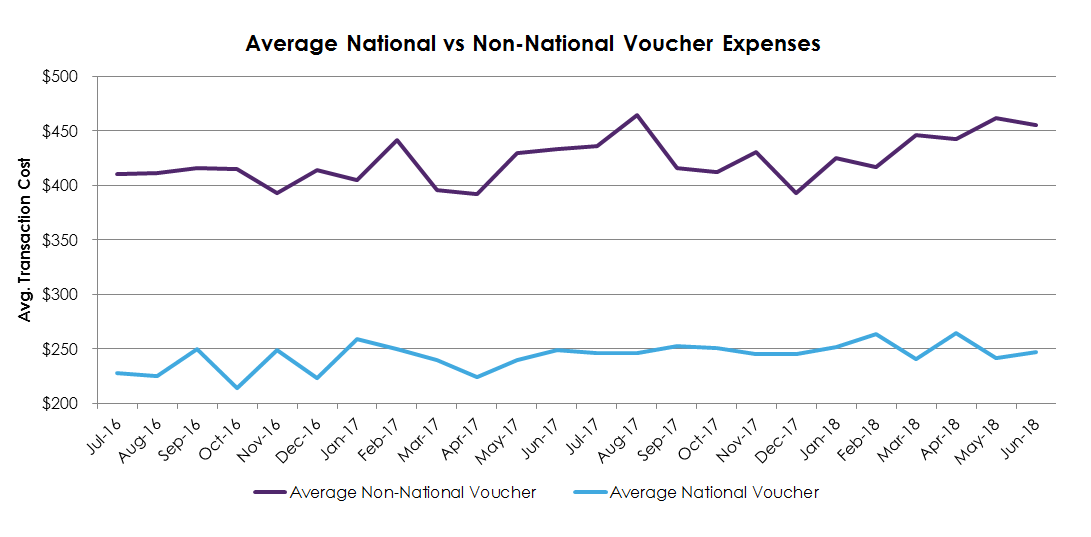 Integrated with our Technology
Integrating our network of National Account Vendors with EMKAY's technology makes things incredibly simple for your drivers. Our Preferred Vendor Locator, available via the Driver 360 mobile app, utilizes the driver's location to display preferred vendors nearest to them. Or, if they'd like to plan ahead, users can search by city/state or zip code to locate vendors in any area of the country. Once located, drivers can click the location and GPS will route them to it.
We recently took things a step further when we released our Firestone Appointment Scheduler. This not only displays the nearest Firestone locations, but it also allows drivers to schedule maintenance work ahead of time, reducing the amount of time they spend at the shop.
Established Relationships
Being that EMKAY works with these shops on a daily basis, they're very familiar with our processes. This familiarity results in quick turnaround times and a reduction in the possibility of the shop trying to upsell your drivers.  They're well aware that the EMKAY team will be reviewing the work request, so time-and-money-wasting add-ons are a thing of the past. Doing business with someone you're not familiar with can be cause some apprehension. Eliminate this uncertainty by staying in-network with trusted vendors.
Streamlined Payment
We may have just mentioned this, but National Account Vendors have experience working with EMKAY. Another product of this relationship is a payment process that is simple and streamlined. Whether the work is pre-approved via an EMKAY eVoucher, or the shop needs to contact our team, the necessary work is identified and paid for expeditiously.
As with most of these benefits, this helps reduce driver downtime while also supporting accurate billing. We've all been stuck in a maintenance shop waiting room at some point our lives; we feel that it's an experience you only need to go through once, if that.