Dec 2016
2018 Chevrolet Traverse Teaser Released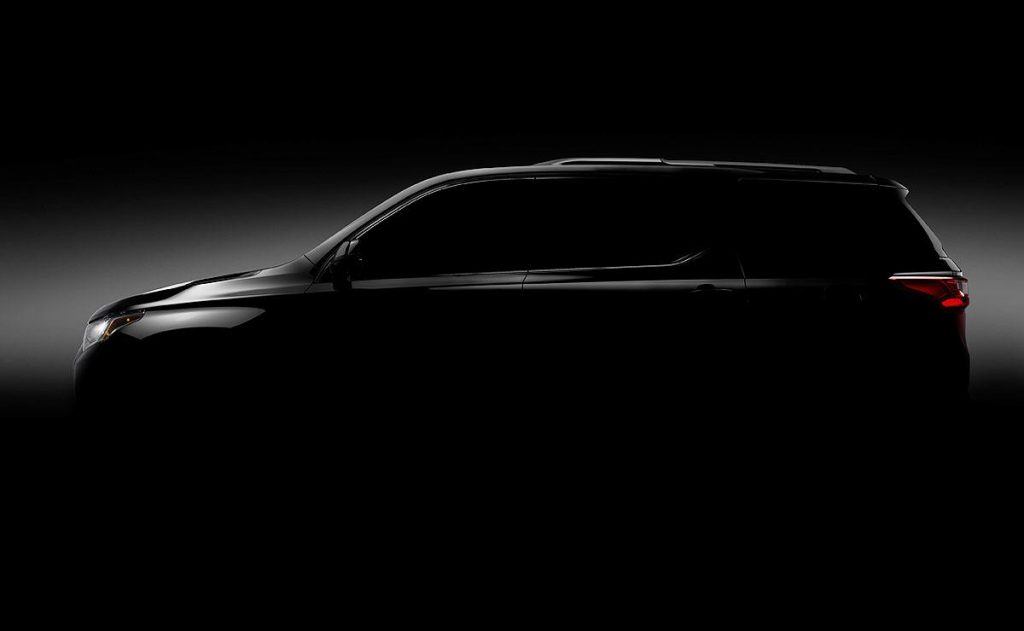 As is customary, manufacturers are releasing teaser images ahead of the upcoming Detroit Auto show in order to create buzz around their updated offerings. And while this is somewhat of an annual tradition, it doesn't make it any less enticing. Wanting to uphold this tradition, General Motors confirmed their intentions to reveal the second-generation 2018 Chevrolet Traverse at the forthcoming auto show.
While the above teaser image doesn't provide a ton of detail (what teaser does?), it does give us a glimpse of the head and taillights, as well as what looks to be full-size proportions.  Per Chevrolet, the updated D-Optic headlights "provide a natural daylight effect with a seamless light quality."
They are also claiming that the updated Traverse will have best-in-class third-row legroom and cargo space. With the recently redesigned Acadia being slightly reduced in size, the updated Traverse is in line to be GM's largest crossover offering. This is the first total redesign of the Traverse since its release in 2008, so we're expecting the updates to be in line with Chevrolet's new styling philosophy.