May 2018
2019 Silverado Offering a 4-Cylinder Turbo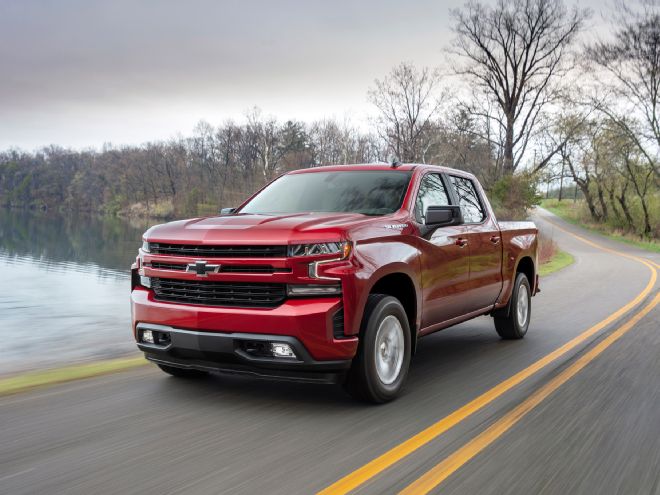 As the full-size pickup MPG battles rages on, GM made the next move by offering a 2.7-liter turbo 4-cylinder engine. This makes the Silverado the only full-size pickup to offer a 4-cylinder engine. This will replace the 4.3L V-6 and is said to produce 310-hp and 348 lb.-ft. of torque. These numbers are better than the aforementioned V-6 by 25 horses and 43 lb.-ft., so this small engine packs a punch.
Fuel economy ratings have yet to be released, but it's natural to expect them to be better than the V-6 that was running at 18-city and 24-highway.
The V-8 offerings will also be equipped with GM's new fuel-management system that will deactivate cylinders as needed. The previous system had the ability to convert the V-8's to 4 cylinder engines when the amount of torque needed was low. The updated system can deactivate all eight cylinders, resulting in 17 different firing fractions and increasing overall fuel economy.