Oct 2018
The 2019 Ford Ranger is Ready to be Equipped
A list of available accessories on the 2019 Ford Ranger has been leaked and is causing some buzz online. In addition to the standard truck options like bed covers, reverse sensing, step-bars, and multiple trailering possibilities, the not-so-ordinary options are making the Ranger into the outdoorsman's dream vehicle.
Need to carry something? The Ranger has you covered with the options including bike, paddleboard, ski/snowboard, kayak, a classic ladder rack, as well as multiple different cargo box racks. They're also offering different Kicker Bullfrog portable Bluetooth speaker options, a rear seat entertainment system, or just a tablet cradle that attaches to the headrest.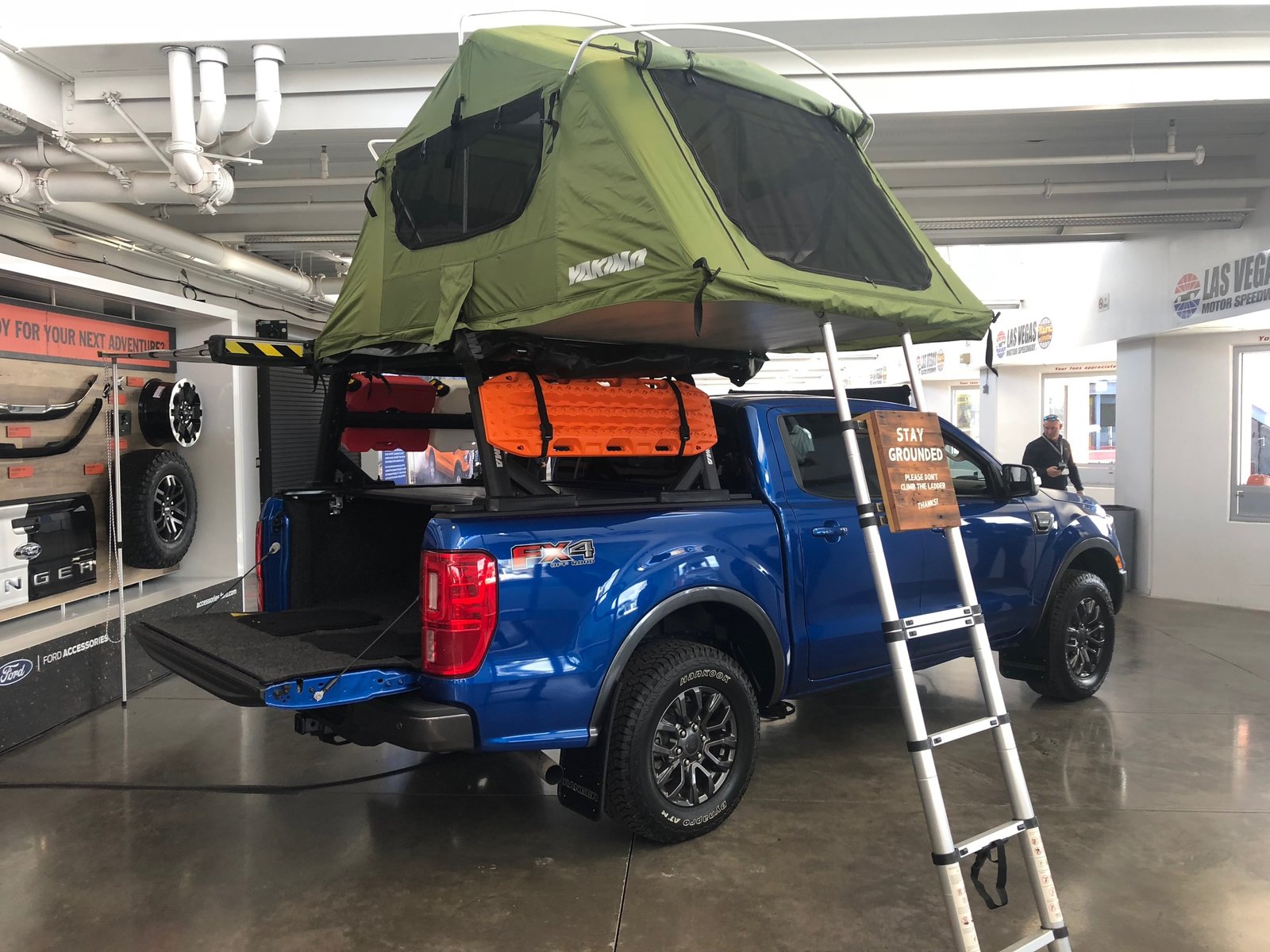 Some other rugged options are the available Napier Sportz Tents, an interior safe, and the Carhartt seat covers. The looks can be enhanced in a number of ways, including fender flares, chrome trim kits, hood and window deflectors, LED lighting, and custom graphics.
In a society that loves customization, these small aspects may be the difference for a consumer deciding between the 2019 Ford Ranger and one of the many other small trucks out there.