Sep 2018
Mercedes Sprinter Gets Some Welcome Enhancements
EMKAY recently attended an event centered on the Mercedes Sprinter and what the coming years will bring. One major change? A gas engine is now available. As other manufacturers began offering similar vehicles, the Sprinter's US sales declined, as they only offered a diesel engine. While these engines are far more popular across the pond, the US's inclination for gas engines caused people to look at other options, such as the Transit, Promaster, or NV.  Official MPG stats are still forthcoming, but the in-line 4-cylinder engine generates 188-hp and 236 lb-ft of torque.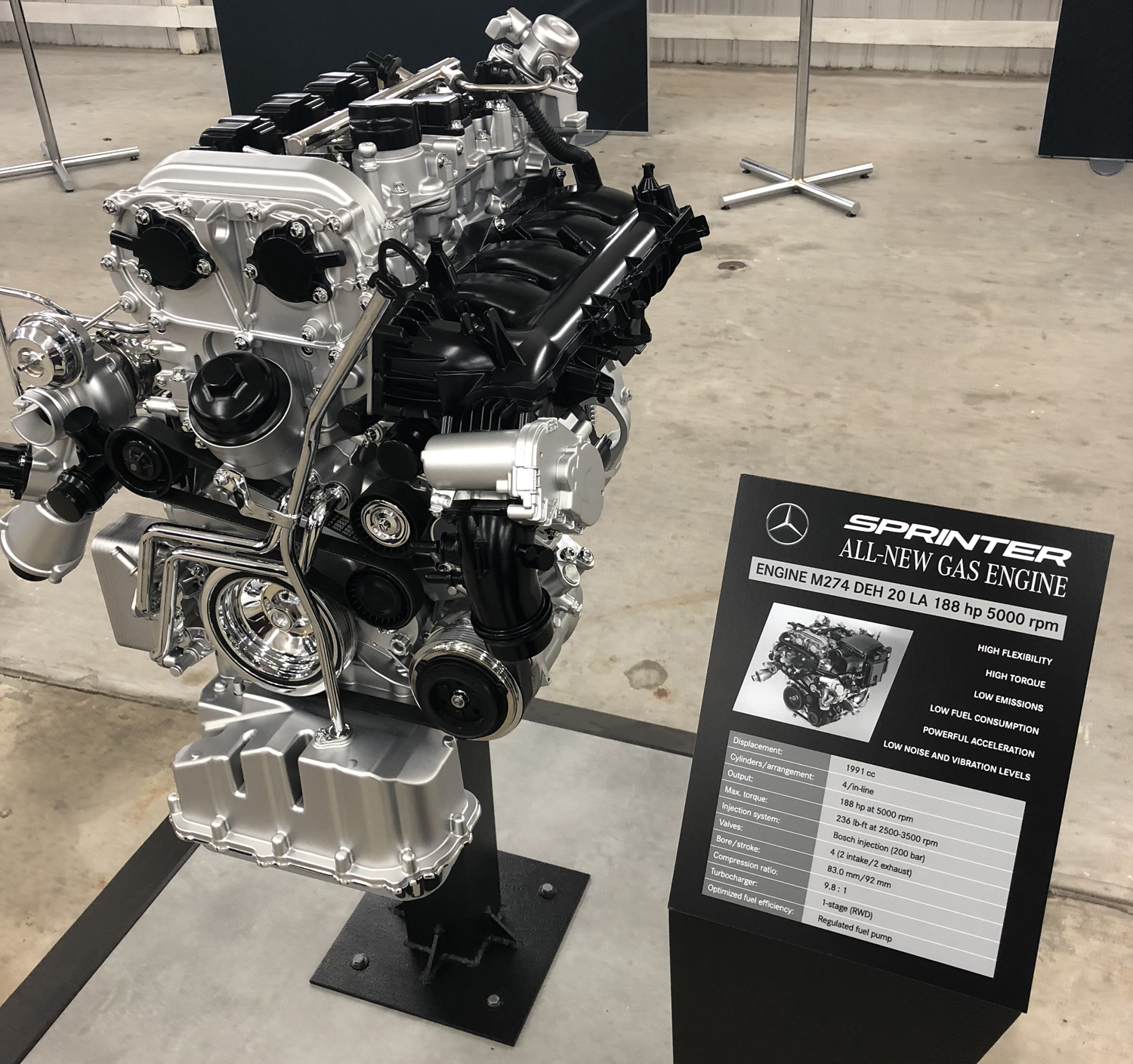 Mercedes will build the vans in their new plant in North Charleston, SC. This new facility is dedicated solely to Sprinter van production.  With the different body styles, powertrains, and equipment offerings, Mercedes states there are over 1,700 different combinations for the Sprinter. The facility is still getting up to speed, but Amazon helped to propel early numbers by placing an order for 20,000 vans.
The Sprinter is also getting some updated driver assistance equipment, such as autonomous emergency braking, rear cross traffic alert, adaptive cruise control, and a 360-degree camera. The cabin has also been redesigned into an all-new layout. The standard 4.3" screen can be upgraded to a 7" or 10" screen, all of which include the voice command feature. Optional paddle shifters offer more torque control, though we found them to be a bit lagging, at least on the diesel engine quipped model we tested.
All Sprinters will also be equipped with a standard tracking system that offers the ability to track over 200 vehicle data points and driver behaviors. Fleet management companies will have the option to incorporate the data feed into their operating system.
Mercedes also highlighted their Metris van, which was released to compete with the smaller US offerings vans such as the Transit Connect and the Promaster City. They're also offering an extended wheelbase Metris that boasts an additional 9" of wheelbase for even more cargo capacity.
An all-electric eSprinter is also expected in the near future, but Mercedes didn't confirm whether it would be available in the US or not.