Apr 2017
Subaru Ascent Concept Revealed in New York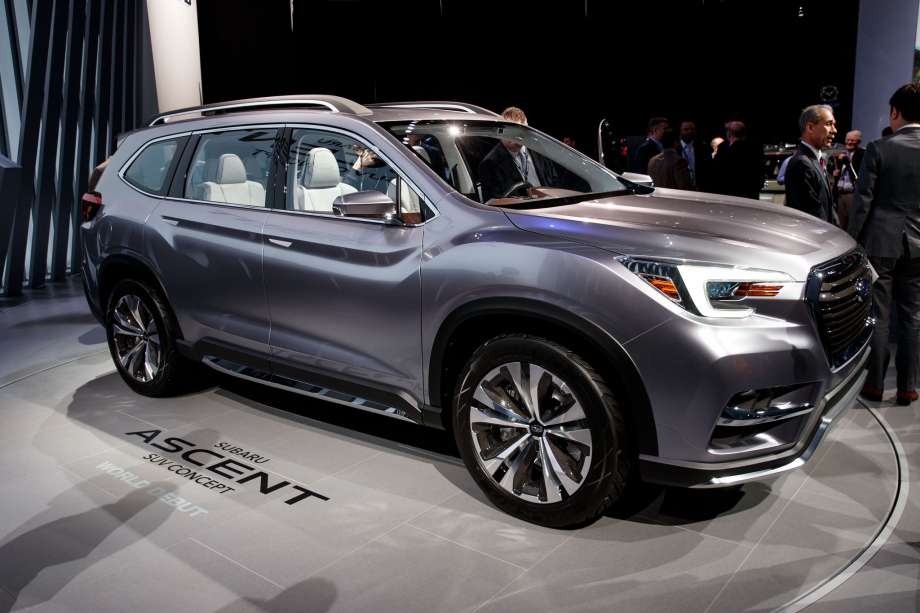 Subaru has been a longtime staple in the sedan and crossover wagon markets, with vehicles such as the Impreza, Outback, and WRX being some of the most reliable AWD cars out there. Adding to this, Subaru was just named as the top automotive brand by Kelley Blue Book for 2017. In addition to being named the most trusted brand and having the best performance, the manufacturer was named as having the best perception amongst buyers.
Subaru's focus on select model segments may be an aspect of their success, but could their future include a three-row SUV? Not Subaru. No way. Well…maybe. The 2017 New York Auto Show officially kicks off this weekend, but press preview days have revealed a concept that could bring it into reality.
The Subaru Ascent Concept has a strong stance that mixes well with the flowing lines with sporty accents throughout the body styling. The vehicle looks large and upright, but not boxy. An impressive front grille surrounds the brand's blue nameplate and is flanked by the assertively styled LED headlights. A multitude of touchscreens can be found throughout the cabin, even in place of standard window controls (remember, this is a concept). All-in-all, the styling inside and out is incredibly attractive. While this isn't the first three-row SUV concept that Subaru has teased, it's by far the most likely to make it to production.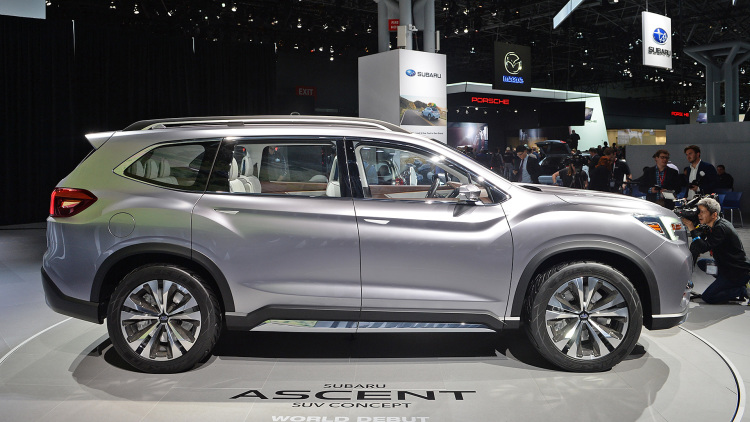 Technical details have yet to be released, but it will come standard with AWD, and is expected to be powered by the all-new 2.4L turbocharged flat-four 'Boxer' engine. This change to a 4-cylinder engine is in-line with the manufacturer's progressive focus on pairing performance with fuel economy.
All signs point to this vehicle making it to production later this year, with the president of Subaru America, Tom Doll, promising "it will be made." But keep in mind that this is still a concept, so many of the current attributes could change. However, it would be perfectly fine with us if Subaru does very little when it comes to altering this attractively designed concept.