Aug 2016
2017 Selector Guide Now Available!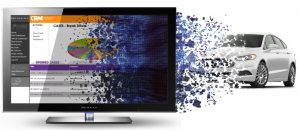 The building of the vehicle selector is a very important aspect of successful fleet management. With the field of options continuing to grow and change on a yearly basis, it can be difficult to stay up-to-date on what each vehicle has to offer. That's where we come in.
EMKAY's 2017 Vehicle Selector Guide is now available for review. This comprehensive guide provides detailed information on a wide array of vehicles, broken down by vehicle segment. These side-by-side comparisons will help to ensure you have the in-depth information required to build the ideal selector to fit your fleet's needs.
For additional assistance with using this document or determining the ideal fit for your fleet, please contact your Strategic Account Manager. Click the following link in order to open the EMKAY Vehicle Selector Guide: