Dec 2018
States and Companies Taking Big Steps to Build Support for EVs
With vehicle manufacturers reportedly committing $92 billion collectively to future production plans for electric vehicles (EVs), a ripple effect should be expected. And throughout 2018 we've seen this taking place, as numerous states and corporations are taking steps to prepare for the electrified future of the roadways.
State-Based Efforts
The California Air and Resources Board recently announced an approved $483 million plan to fund the promotion of utilizing clean-energy vehicles. The plan includes an initiative called the Clean Vehicle Rebate Project, which offers better rebates for low-income buyers looking at EVs.
California Public Utilities Commission also approved projects that will expand the charging infrastructure. The focus of this plan is to support the expansion of both public and private charging stations. The US Department of Energy states that more than 80% of EV charging takes place at home, so they're looking into offering rebates for customers looking to install Level 2 charges in their homes.
California has also adjusted their current state tax subsidy for EVs to counteract the potential end of the federal credit. Consumers with household incomes less than or equal to 300% of the federal poverty level will receive $4,500 for buying or leasing battery-electric vehicles, $3,500 for plug-in hybrids and $7,000 for fuel cell vehicles.
The goal of these programs is to reduce greenhouse gas emissions and improve air quality by reducing the impact of the transportation industry, the largest contributor to this issue.
Another example of this effort is Electrify America's plan, along with the Ohio Turnpike and Infrastructure Commission, to install EV charging stations along the Ohio Turnpike. Projections have led to the belief that electric vehicle demand will be high in this area, making it the perfect starting point for such projects. Each station will include four charging ports that run at 150 to 350 kilowatts of power. Projects such as this may soon become the norm for the country's highway system, as the demand and need for them only continues to grow.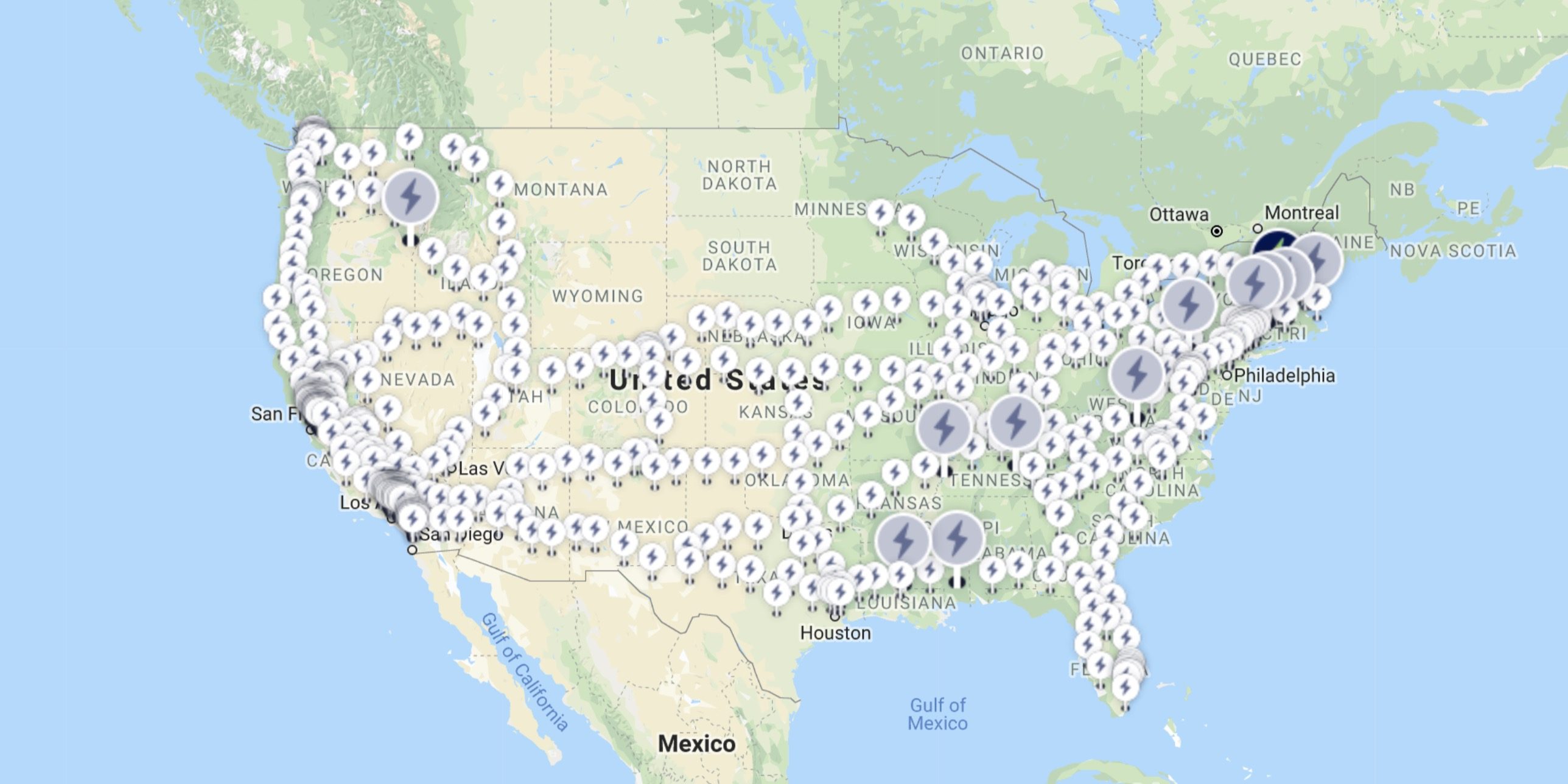 Electrify America also made progress in expanding the charging network throughout the country by completing a deal that will feature an interconnected network of 12,500 charges. The deal is between EV Connect, Greenlots, and SemaConnect, and Electrify America and will help to increase the range-confidence that drivers of EVs have.
The state of New York is also taking steps towards supporting the growing EV segment. The governor's office recently announced a pledge of $250 million to expand the states EV initiatives through 2025. A major aspect of this will be the installation of 200 DC fast chargers along sections of the interstate, with the plan being to have them available every 30 miles.
New Jersey followed suit, with the state's biggest utility owner, Public Service Enterprise Group, announcing that they'll offer up $300 million to build up to 50,000 charging stations. The plan is to install these stations along highways, in residential areas, and at workplaces.
Companies Also Building

Non-automotive industry companies are also getting on board with the movement. Google Maps is now offering an EV Charge Station Locator tool. Users can even rate and review the stations.
Pacific Gas and Electric Company plans to adjust the rates for EV charging stations while also making the amount of power provided much more customizable. In making the power more affordable and customizable, they increase the likelihood of EV adoption and the building of infrastructure.
There have also been reports of manufacturers taking major steps to increase the functionality of their EVs. A great example of this came from Hyundai and Kia, who are working to install solar charging panels on the hoods and roofs of vehicles by 2020. The panels would be used on hybrids, EVs and even internal combustion engines, offering different power benefits for each.
There are numerous other initiatives being proposed that will only help to improve the viability of an electrified auto-industry. While it'll still be years before the EV segment becomes a major sector of the cars on the road, this combined effort between public and private sectors may result in the widespread adoption of electric vehicles much sooner than expected.