Jul 2019
A Look at Some of the More Unique, Useful, and Just Plain Excessive Vehicle Options
The automotive industry has always been an environment for pushing limits and striving to stand out from the crowd. This is especially true when looking at the luxury segment.
Yes, sometimes the extravagance of some of these options is warranted and in the sense of vehicles, why not go all in? Other times, it's understandable to look at the add-ons on respond with a, 'really!?'
We wanted to look at some of the more unique vehicle options out there. Some are very useful and add that touch of elegance. Others are just plain excessive. We'll start with the most extravagant and work our way to the more practical.
Bentley
When driving a Bentley you're already engulfed in luxury. Take it up a notch by forgoing the played-out woodgrain look and add stone veneer interior accents. This is a first for Bentley, though another manufacturer has a similar concept.

If that's not enough, remember, this is Bentley we're talking about here. There's also the option to add a Breitling Clock to the dashboard of the all-new Bentayga. However, only four models are made per year, as it takes a single craftsman at Breitling 3 months to make just one of these clocks. To save you the hassle of having to wind this in-dash clock, Bentley created a mechanism that spins the Breitling clock in place in order to keep it wound. The cost to add this option? Nearly $160,000. No, that is not a typo. Being that Bentley is a bespoke brand, they're happy to customize your vehicle options for you. Evidence of this was on display a few years ago when they added a complete fly-fishing setup to a Bentayga for a $100,000.
Rolls-Royce
For a mere $12,925 the luxury manufacturer will hand-place 1,340 fiber optic cables to bring the night sky into your vehicle. Add this to the umbrellas stored in the door jamb, a retractable hood ornament (which, by the way, can be gold-plated for an extra $10k), a $10k audio-system upgrade, and more. Just a bit of advice, but if you opt to gold-plate the Spirit of Ecstasy you may also want to add the feature that allows you to retract it into the hood.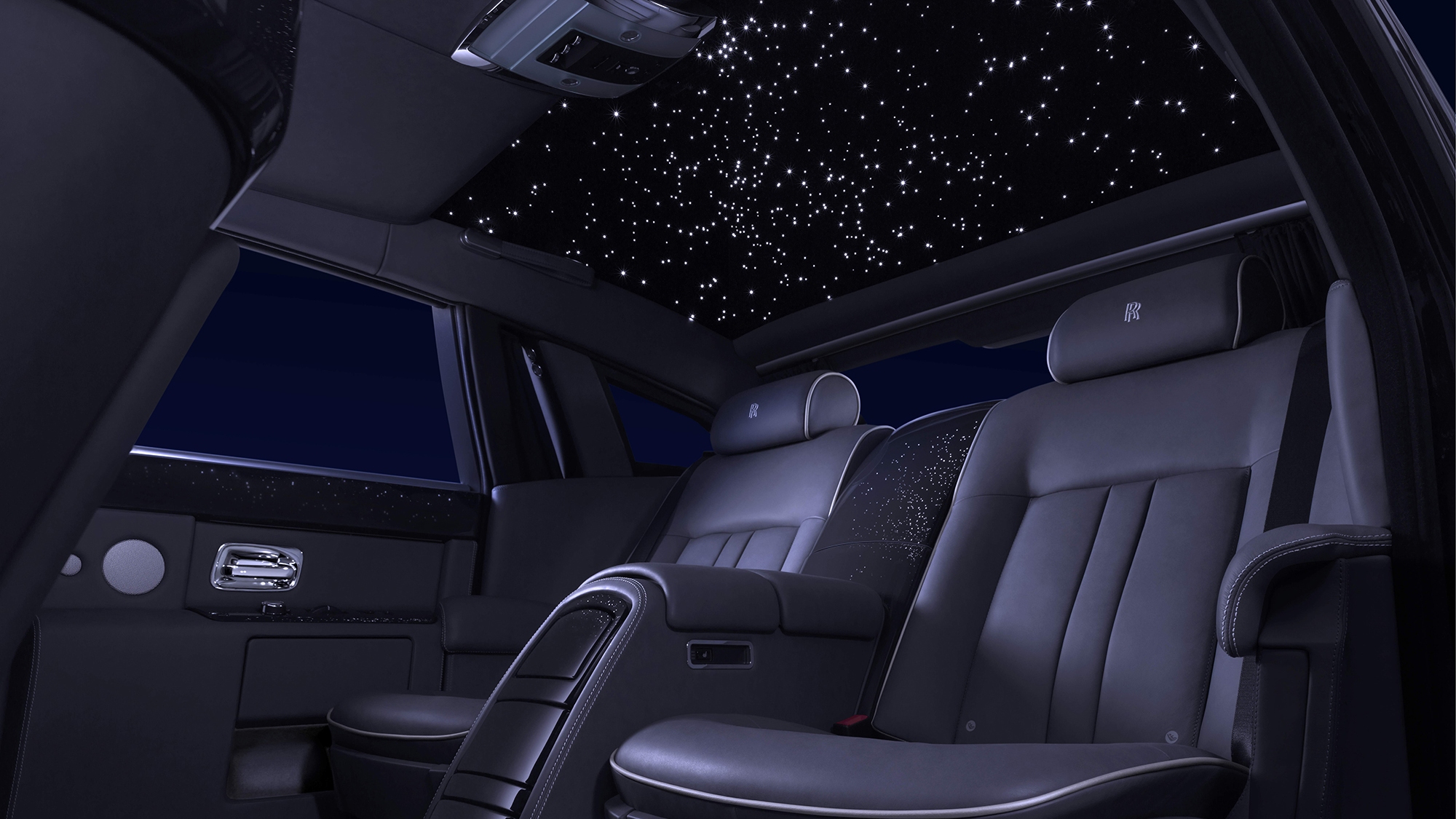 Mercedes-Maybach
For those that have a personal driver, the option to remove the center-row seating is a must.  Doing so makes the two rear seats perfect for a long commute and provides enough legroom even for Sasquatch. This will also include power footrests and throw pillows.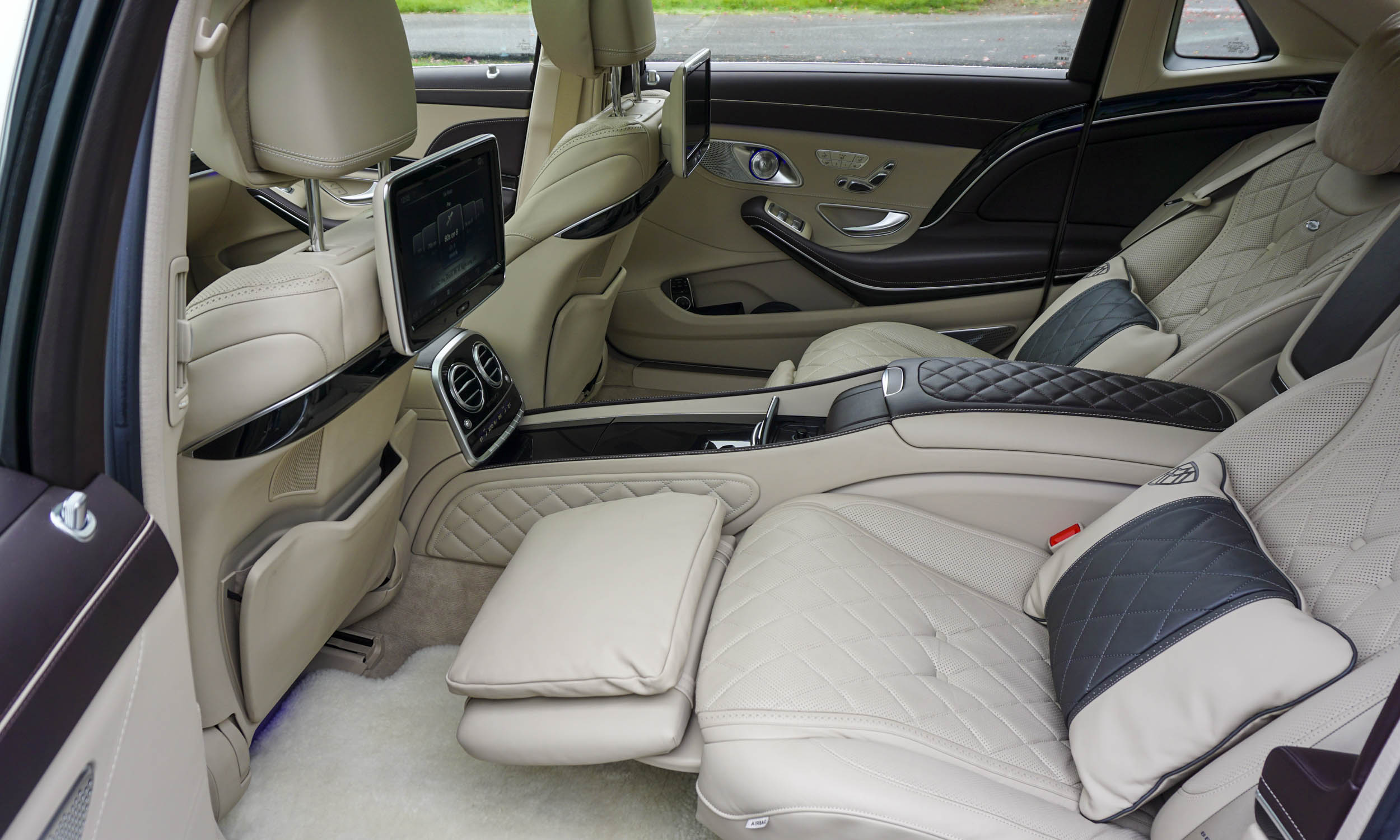 You can also add a refrigerated compartment that holds two champagne bottles for only $1,100. And to add the silver champagne flutes that clip in to their cup holder…that'll be another $3,200. But if you're spending nearly $200k on a vehicle, what's another couple thousand?
There's also a $60k option that will add granite trim throughout the interior, because, well, yeah.
Mercedes Convertibles

We've seen manufacturers heat the front seats, rear seats, the steering wheel, and cup holders. These are for the birds. True luxury comes in the form of heated arm rests. Mercedes didn't stop there though. For the convertible lovers out there who want to drop the top when winter has yet to loosen its grip on the weather, there's the AIRSCARF feature. This built-in heating system pushes warm air out from the front seats and onto the back of your neck, hence the AIRSCARF moniker. Now we'd just like to see heated pedals to keep our poor little toes warm.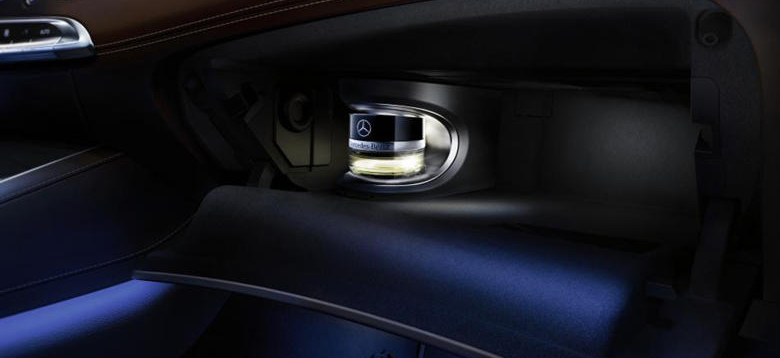 There's also an Air Fragrance System in which a jar of a surely high-end fragrance is stored in the glove compartment. The scent is then distributed through the vehicle when either the heat or a/c is used.
Porsche
When plastic or metal just won't cut it, leather trimmed air vents can be added to your Porsche for $2,505. Maybe they'll eventually add in heated vents for that extra kick of warmth. While you're at it you might as well take up Porsche on all that they offer, including seatbelt buckles, doorsill guards, the review mirror, and pretty much anything you want covered in cowhide.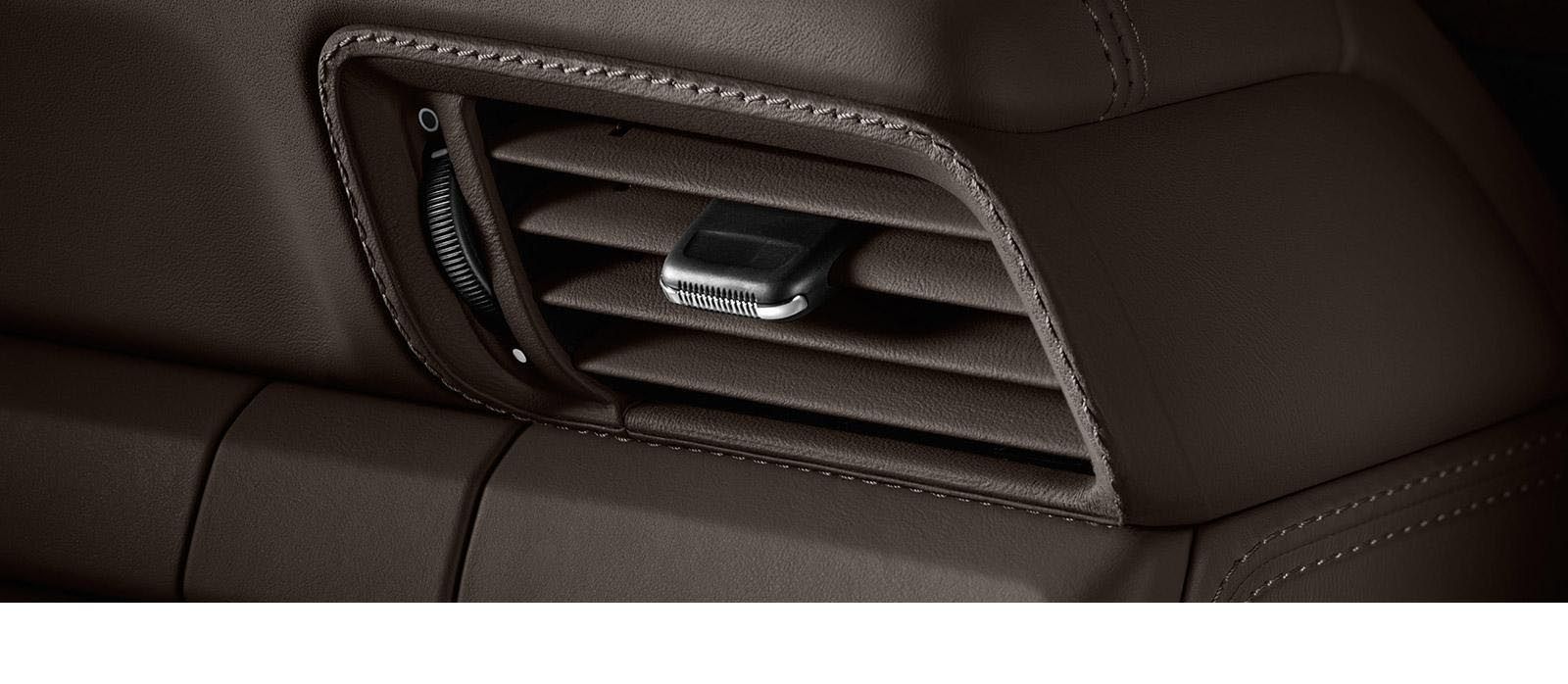 Rivian
While this one may not be in production yet, or ever, it's just too cool to pass up. The design of Rivian's electric pickup places the motors and batteries lower in the vehicle. This allows for room that typically isn't there. Rivian took advantage of this space by installing a fully functioning grill and work area that extends out from the side of the truck.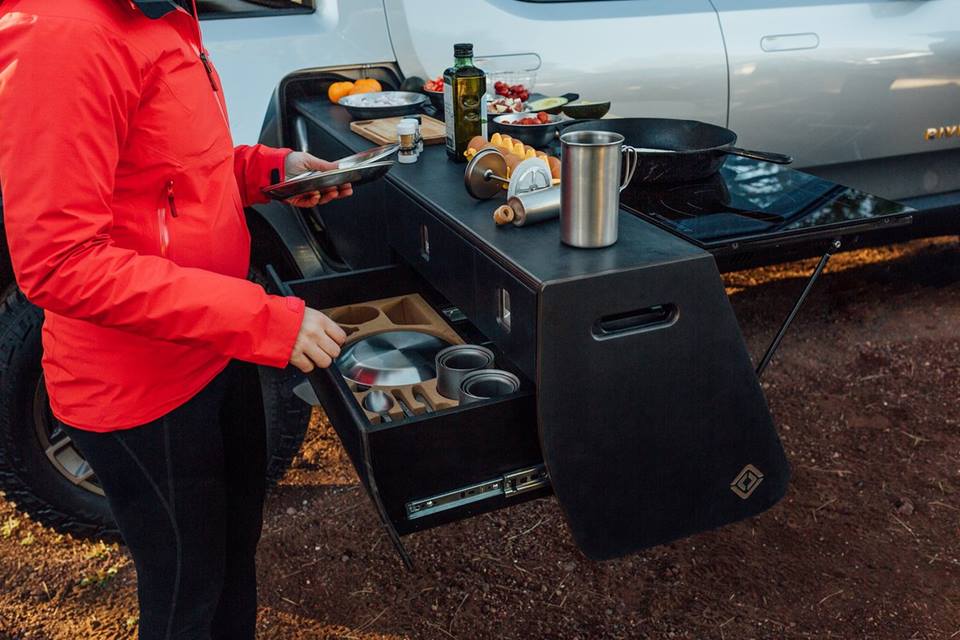 The prototype includes 2 induction burners, a sink, 5 gallons of water storage, and multiple storage compartments. If you're into camping, tailgating, or just love the idea of using your vehicle as a mobile kitchen, this concept is for you.
Jaguar
Think of it as a Fitbit that unlocks and starts your car. While it won't track your steps (yet), this waterproof armband is perfect for those with an on-the-go lifestyle. The band allows you to leave the keys at home and hop on the surfboard without having to worry about getting locked out. This is actually a very smart feature to add that we'd like to see expanded to other manufacturers.