Jun 2019
Great Ideas for Summer Automotive Vacations
With the summer months finally here, and the summer weather doing its best to show up, the open road is calling. It'll come as no surprise that as an automotive company, we're looking at automotive-centric destinations for our summer trips. The automobile is entrenched in American culture more-so than most countries. Whether its songs, movies, or even just local car shows, the love for these four-wheeled machines has been a mainstay in our culture for generations. This inspired us to look at some great options for automotive vacations.
We wanted to look at places that celebrate the history of autos, while also including some that look to the future. Since there are countless museums and auto shows we could include, we opted to focus on some rather unique and historic ones. So take a look at these ideas for automotive vacations, and start planning!
Bonneville Salt Flats, Utah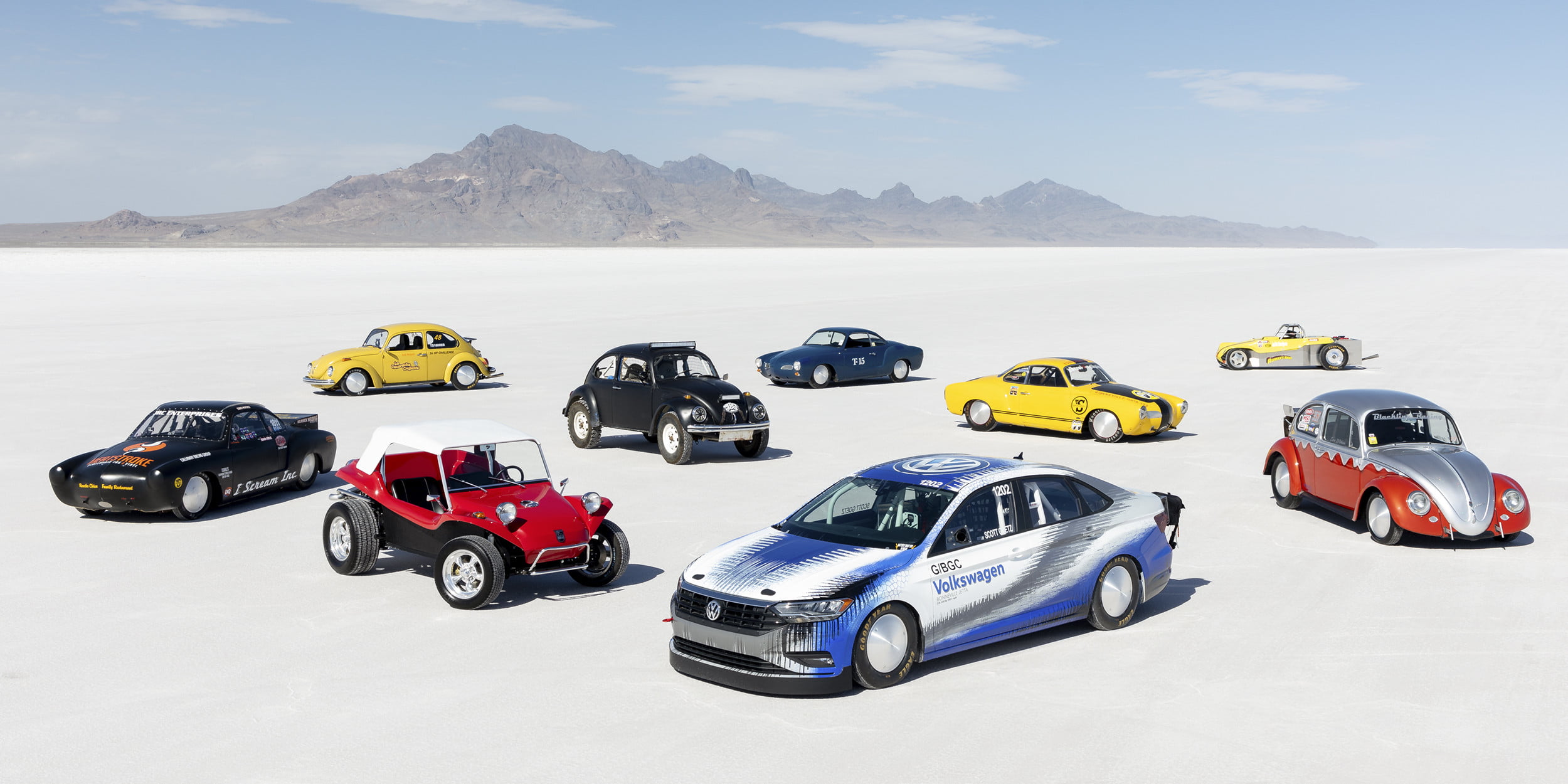 It was in 1914 that Teddy Tetzlaff drove his 300hp "Blitzen Benz 2" at a speed of 142.8 MPH to set the first recorded land speed record.  Since then, the salt flats have been cemented as the place for speed within the automotive world. Located about 2 hours west of Salt Lake City, the flats are easily accessible and are sure to provide some unique sights. Speed week is an annual event during the 2nd week of August that brings out a wide array specially designed vehicles. It's a very open event where spectators can walk through the pits to get a closer look at the vehicles, while also interacting with the drivers. You can also go during the winter months to enjoy the mirrored effect caused by standing water.
Henry Ford Museum, MI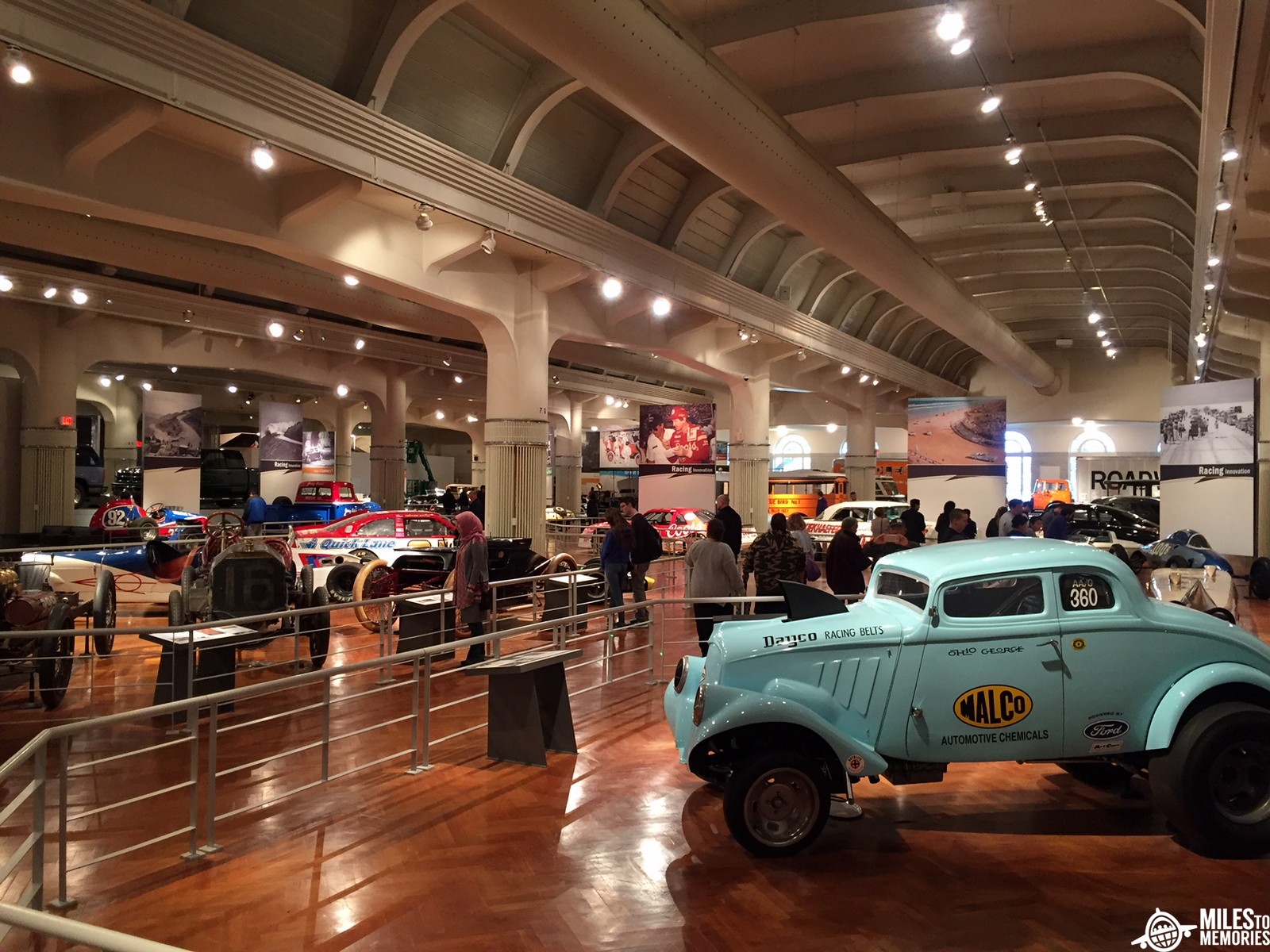 Any list regarding the automotive history has to include the Henry Ford Museum. This National Historic Landmark covers over 10 acres of automotive and American history.
Exhibits extend far beyond your typical car museum and include such topics as aviation, agriculture, furniture, civil rights, and much more. See the limo that JFK rode in on the fateful day, the Wright Brother's bicycle shop, the Rosa Parks bus, and more. The wide array of different displays ensures that no matter who you bring along, there will be something that peaks their interest.
Tesla Factory Tour, CA
Automotive manufacturing plants are incredible modern marvels. The amount of innovation, power, and money invested in these factories make them a must-see for anyone interested in autos, or in machinery in general. And while any manufacturing plant would make for an amazing tour, we figured we'd list one that may show you what the future of vehicles and vehicle production looks like.  And although these tours are available, slots are still somewhat limited. Be sure to book around a month ahead of when you plan on visiting.
Concours d'Elegance, CA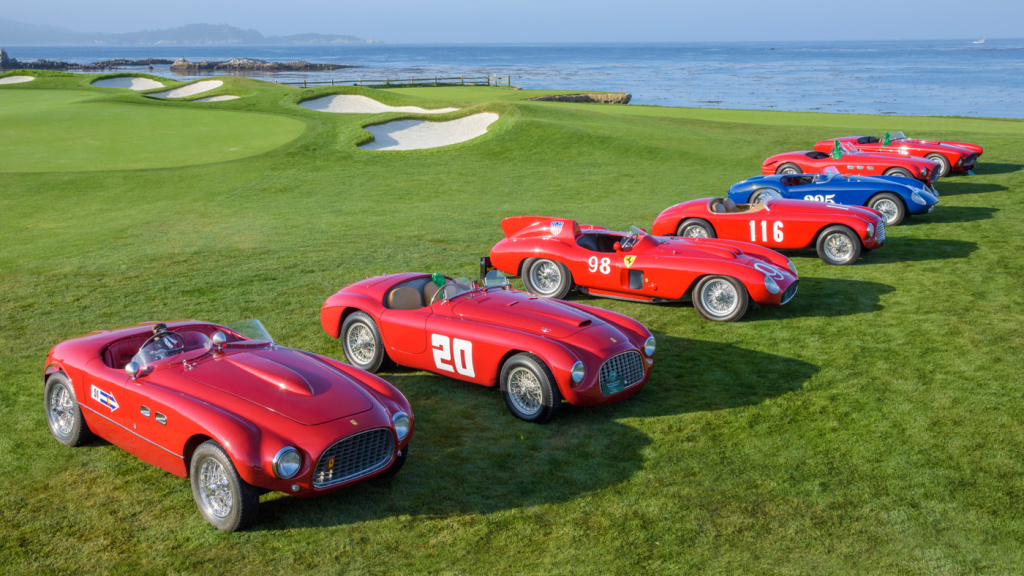 For those looking to spend a bit more, there's the premier car competition in the country. For the high-cost you not only get beautiful cars, but beautiful scenery as well. The event is held on the 18th fairway at Pebble Beach Golf Course. Judges scour over every detail of the meticulously maintained pieces of art, selecting winners in multiple categories. There are Concours events throughout the country over the summer months, but the Pebble Beach event has always been the most notorious, so this is where we recommend attending. General Admission tickets are $325. Be sure to dress to the nines, because even if you don't buy the $2,500 VIP tickets, why not look like you did?
Barret-Jackson Classic Car Auction, Various Locations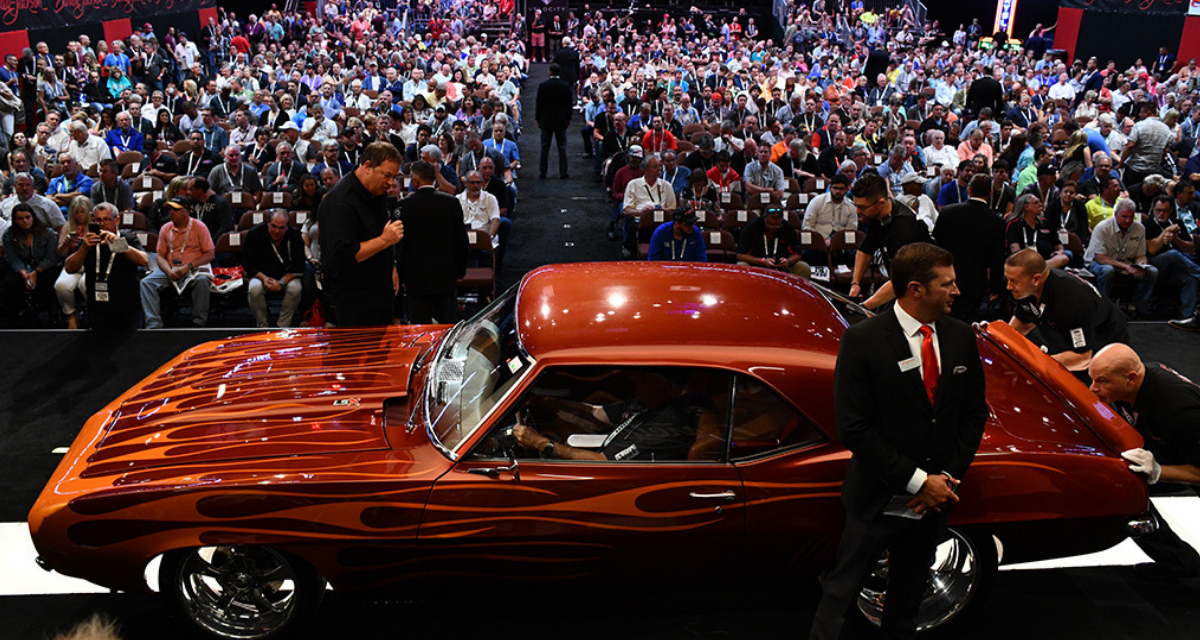 Even if you're not in the market to purchase one of the incredible cars on the auction line, just being there is a thrill in itself. Notorious vehicles roll across the stage while an auctioneer speaks all sorts of gibberish and people bid tens-of-thousands of dollars; what's not to like? Advanced tickets are $70 (or $80 at the door), so attending won't break the bank, as long as you don't get carried away and end up bidding…I may have to sit on my hands just to play it safe.
Petersen Automotive Museum, CA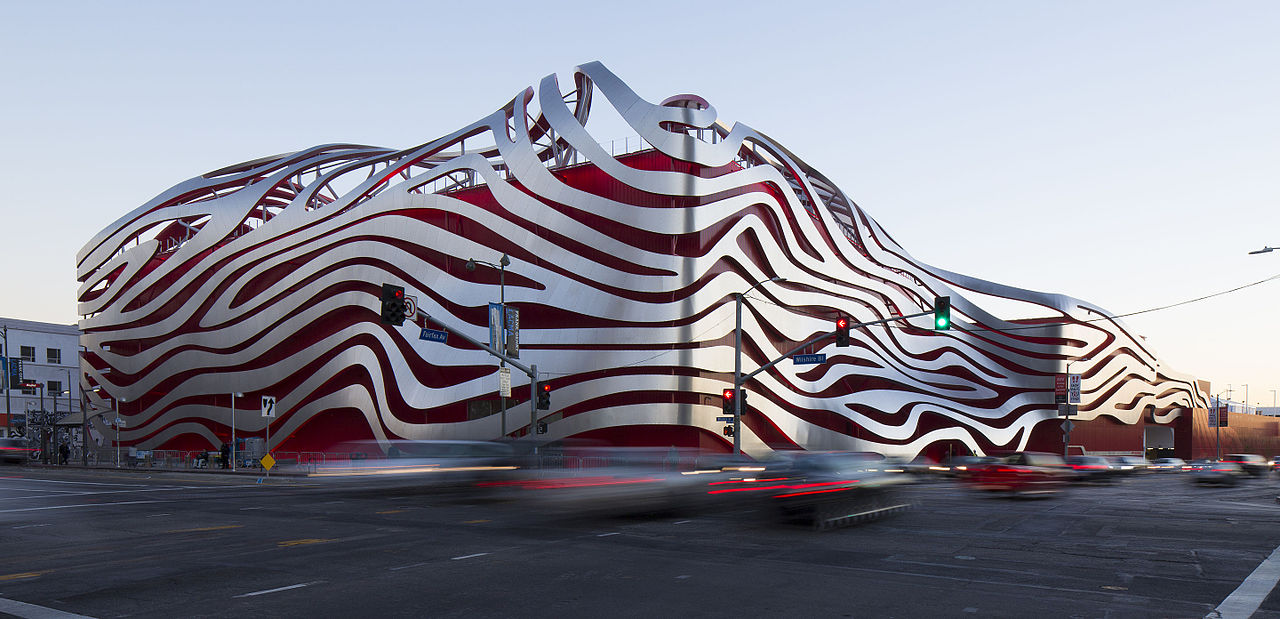 Being one of the world's largest automotive museums, there's plenty to see at this LA-based institution. The museum is home to over 300 vehicles in addition to the countless books, parts, photographs, videos, and other objects that tell the history of the automobile in the US. There's even a climate-controlled vault that houses vehicles that aren't currently on display in the public areas. Private tours enable you to get a look at these vehicles, many of which make appearances at the aforementioned Concours d'Elegance.
And of course this LA-based museum needs to include a bit of Hollywood. A unique addition for 2019 is the Hollywood Dream Machines exhibit, which includes multiple Batmobiles, a couple ships from Star Wars, a Tron motorcycle, and of course, the DeLorean from Back to the Future among many others. General admission tickets are only $18 for adults and $11 for children.
Indianapolis Motor Speedway and Daytona International Speedway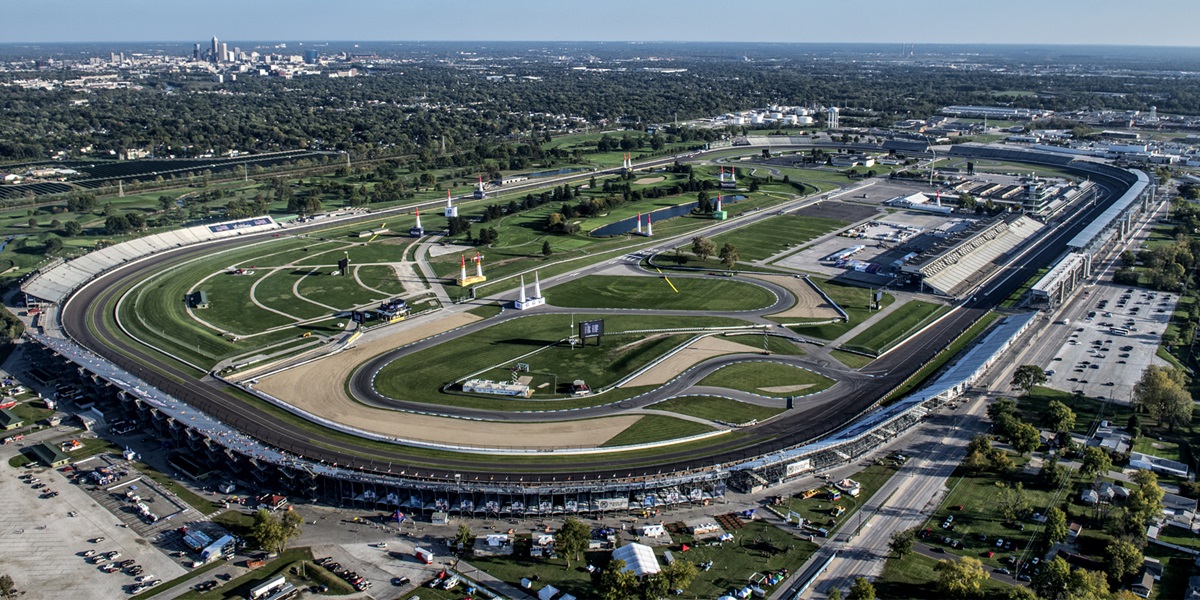 You don't need to go for the Indy 500 or the Daytona 500, as there are plenty of events that take place on these historic tracks throughout the year. Taking in the sheer size of these tracks makes a trip to them worth it. Racing is engrained in our culture, and whether or not you're a fan of this sport shouldn't make a difference in your desire to visit these unique sites.
There's even a museum adjacent to the track in Indy that holds the world's premier collection of race cars.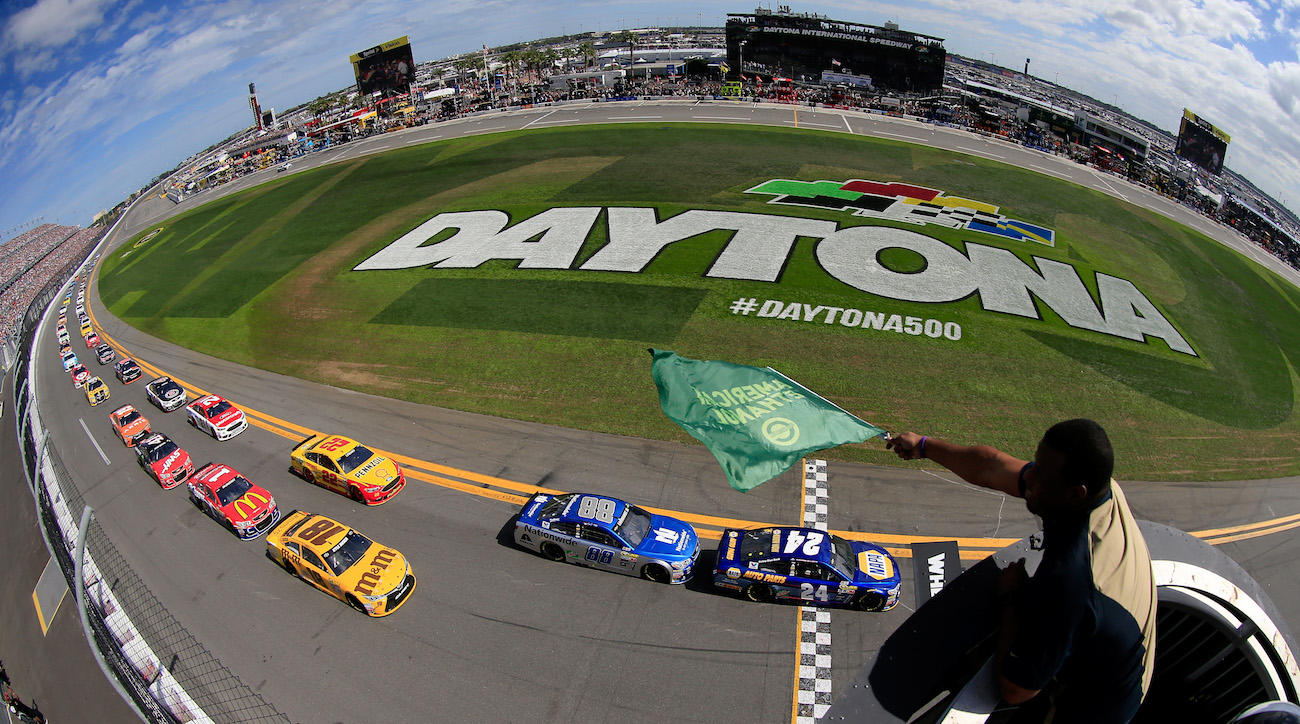 Mullin Automotive Museum, CA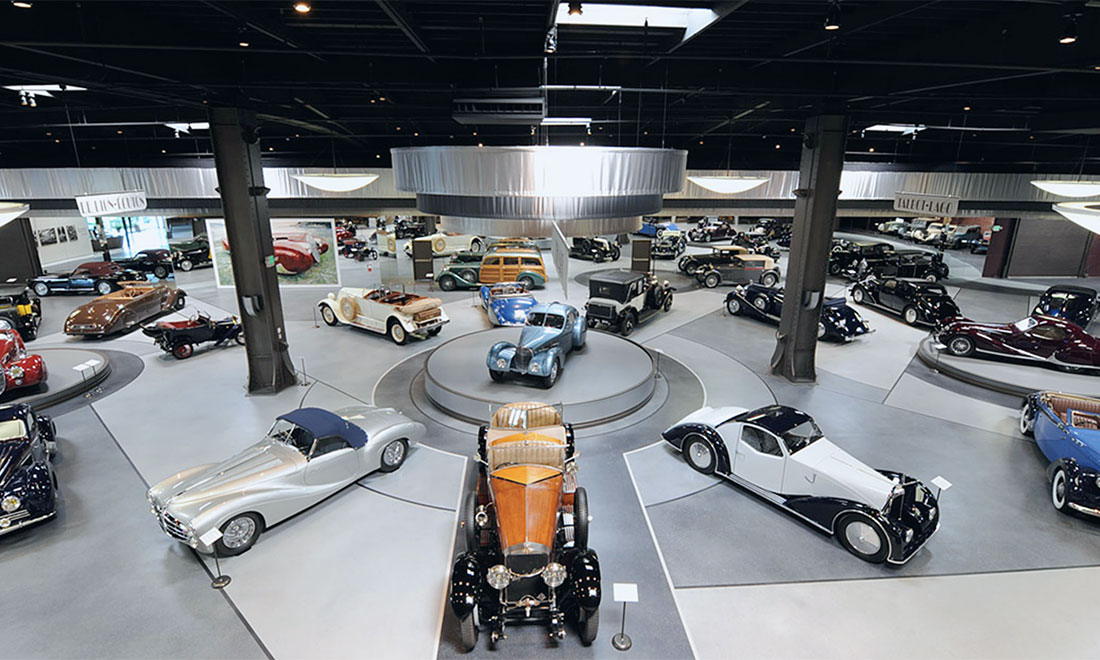 This French-focused museum in modeled after the 1930's Paris Automobile Salon. Visit this museum to view the largest collection of Bugatti's outside of France. The collection includes 120 cars in total, 60 of which are typically on display at a given time. But the cars are just part of the unique vibe this venue creates.
Art deco collections of paintings, glass and tableware, furniture, and lighting complete the look and make this collection feel like a step back time. This collection is over 30-years in the making and does as good a job as any in creating a truly unique experience. Be sure to check into the Open to Public dates before planning your trip, as they're only on Saturdays, and not every Saturday. There are also semi-private tours available during the week for $40 a person.
Hit the Road
Whether you end up near one of these venues and decide to stop, or you plan a whole trip around it, these automotive vacations are sure to make for a unique and entertaining visit. The automobile and American histories go hand-in-hand, so exploring them together makes for a perfect combination.