Apr 2019
Electric Crossover SUVs; Coming to a Dealer Near You
It's no breaking news that electric vehicles are on the rise. What is interesting about this movement though is the fact that electric crossover SUVs seem to be taking precedence over sedans. Interesting, but not surprising. Buyer habits show that crossovers and SUVs are what people want and many manufacturers have already responded by cutting their sedan offerings.
So why waste time and monetary investments on developing electric sedans that may be phased out just as quickly as they're developed? While this may not be a fully accurate sentiment, it's not unfeasible that the majority of new EVs we start to see are in the crossover-to-SUV range.
Rapid Expansion of the Segment
Go back a couple years and fully electric crossover SUVs were nonexistent. We had the Model X on the horizon, and rumors of some others, but for the most part the segment was not much of a segment.
The main issue so far is the range. The majority of these vehicles are somewhere around the 250 mile mark, with the Volvo and Rivian being the only two that are said to achieve more than 300 miles.  Also, it's not uncommon for actual ranges to fall short of the claimed ranges once the vehicles hit the pavement. However, being that this is the first generation for all of these vehicles, we expect a somewhat rapid increase of range capability as model refreshes pop-up.
The List
Since full details aren't available on many of these, we'll just look at the model, the range, and some unique aspects of each. The models on this first list aren't concept vehicles. These are production-ready electric crossover SUVs that we'll see either this year, or in the very near future.
Audi e-Tron
204 Mile Range (54 miles on just a 10-mintue charge)
402 horsepower and a towing capacity of 4,000 lbs.
0-60 in 5.5 seconds
Hyundai Kona EV
258 Mile Range
201 horsepower
Lifetime warranty on the lithium-ion battery.
Volvo XC-40
310 mile range (claimed)
Waiting on additional details
Jaguar I-PACE
234 Mile range
Active air suspension
Battery is positioned within the wheelbase for low center of gravity
Tesla Model X
295 mile range
5,000lb towing capacity
Advanced auto-pilot system
And of course there's the cool-factor of those falcon wing doors.
Kia Niro EV
239 mile range
100 miles on 30 minute charge (with CCS fast charge system)
Produces a whirring sound that Kia compares to the sound of a "speedy sci-fi craft." Produced by a speaker behind the front bumper and is part of the Pedestrian Warning System.
Rivian R1S
400 mile range
3-row with a front trunk
Wading depth of 3 feet.
0-60 in 3 seconds
BMW ix3
250 mile range
30 minute charge on a DC fast charging station
Concepts
Of course there are plenty on the horizon as well. While there's a long list of lesser known companies or models aiming to grab a share of the market, we looked at the more well-known players.
 Mercedes EQ
The blue-lit grille, gas tank door, and rocker panels give this concept a very futuristic look. While the production vehicle will more than likely be reigned-in a bit, the overall look of this concept is quite attractive.
Ford Mach E
The words "Mustang-based crossover EV" incite some very strange feelings and images in one's mind. And maybe that's exactly what Ford was hoping for. After receiving a fair amount of backlash for proposing the Mach 1 name, Ford smartly switched lanes and proposed the Mach E moniker for their electric crossover. Ford is aiming to release this as a 2021MY vehicle.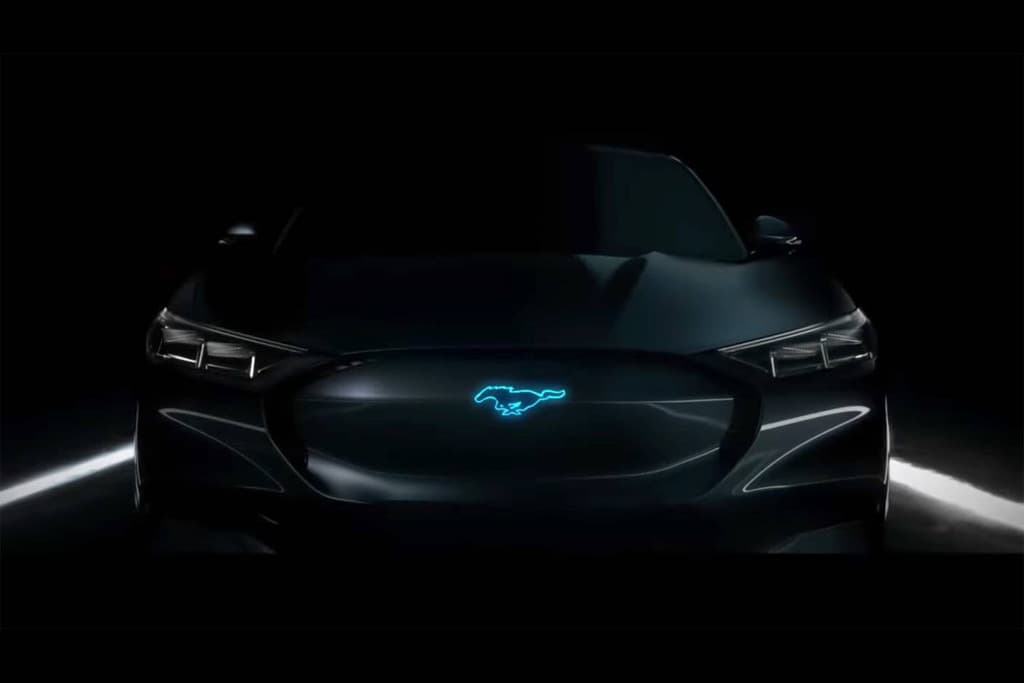 Volkswagen ID Roomzz
Probably the furthest along of these concepts, the ID Roomzz looks very near production ready. VW is incorporating level 4 autonomy, which only the Audi A8 has at this time. While not plans for the US market have been announced, it seems like a natural fit for US buyer habits. Currently, the ID Roomzz is set to go on sale in China during 2021.
Jeep Wrangler?
There are even rumors that Jeep will electrify the Wrangler by 2022. While there isn't much information out there on this one, we had to throw it in, because it's an electric Jeep.
Trucks on the way
Never one to be left out, especially in the US, pickup trucks are also joining the party. Rivian made a concerted effort to be the first to release an all-electric pickup in the form of their R1T, which is reported to get up to 400 miles of range and have a towing capacity around 11,000 lbs.
The all electric Ford F-150 and Tesla pickup are both on the horizon as well.
We've been hearing about the Tesla pickup for some time now. In true Tesla fashion, Elon Musk stated that the new pickup could have a towing capacity of 300,000 lbs. As a point of reference, an F-750 has a towing capacity of 37,000 lbs. While this may be a bit out there, you never know what to expect from Tesla.
And this is purely speculation, mixed with a bit of hope, but if Jeep actually does electrify their Wrangler, why wouldn't they do the same for their all-new Gladiator?
The electric revolution is something that we've been expecting for some time now. The sedan segment is littered with PHEVs and EVs alike. While still small in the US, the EV market-share is growing, and is picking up pace in doing so. It seems like the sedan EVs speak to the true green enthusiasts. Adding electric crossover SUVs to the mix could entice a far broader audience, especially in the US. Once these start hitting dealerships, the EV market share could be kicked into high gear.