Apr 2019
2020 Ford Escape Debuts with New Look, Unique Engine Offerings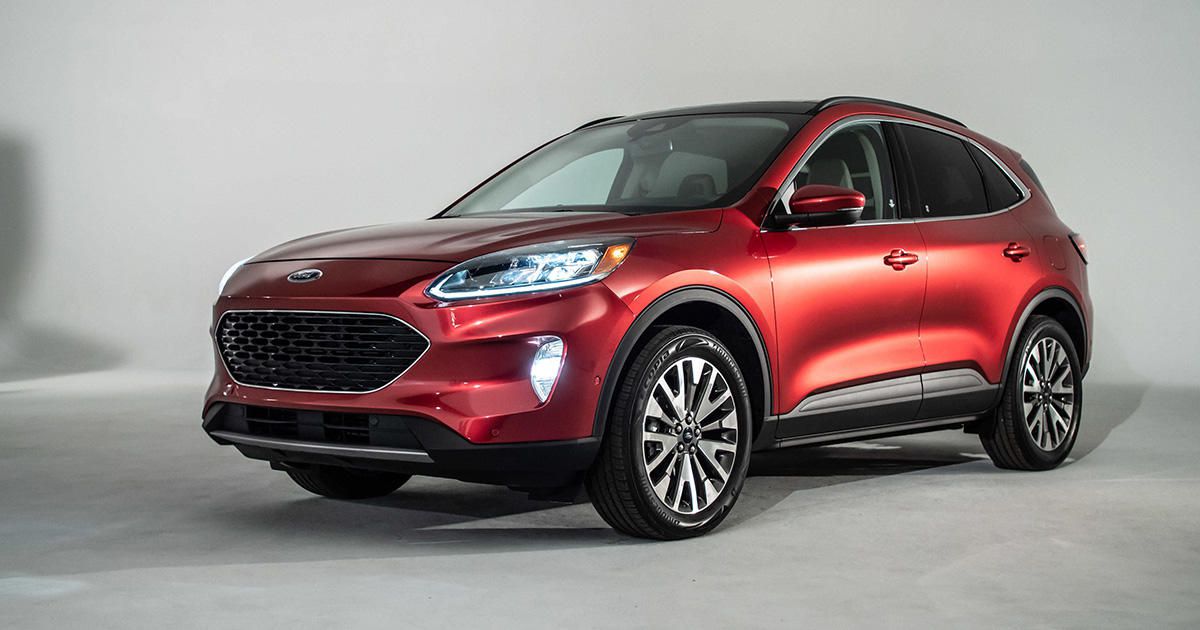 As Ford moves forward with the overhaul of their lineup, the all-new Escape looks to be primed to take over the role of the Fusion as the go-to passenger vehicle for the automaker. The size, pricing, and efficiency of the Escape make it an attractive option for sedan and SUV lovers alike.
Ford made a concerted effort to improve the look and feel of the interior, resulting in some major changes. They increased both the visibility and interior space. The rotary gear shift was moved to a more convenient position, allowing for more storage compartments. The second row is equipped with a sliding and reclining feature that lets you opt for more cargo space or more legroom. The bench moves 6" forward or backward and is even equipped on the hybrid and PHEV models, which have the batteries stored below the bench.
The engine offerings also seemed to be a major focus. Options include a 1.5L turbo three-cylinder, a 2.0L turbo four-cylinder, a hybrid, and a plug-in hybrid. The three-cylinder engine includes a cylinder deactivation feature that increases efficiency by 6% according to Ford.
The PHEV has a 14.4 kWh battery pack and will reach a full charge on a Level 2 charger in around 3.5 hours. No official numbers have been released on the electric range of the plug-in hybrid, but it's expected to be in the area of 30 miles. The PHEV is the only model that does not have an AWD option.
A unique aspect of the PHEV is the ability to control when the electric engine is used. "Auto EV" allows the vehicle to decide when to utilize the electric engine. "EV Now" does exactly what it sounds like and engages the EV engine. "EV Later" forces the Escape to use the gas engine, and the "EV Charge" setting allows you to charge the battery while driving.
The 4th generation Escape is longer, wider, and lower than the previous model. The physical appearance is far less rigid than the previous model and has cues from some other Ford Motor Co. products. You can see hints of the new Lincoln SUV's from the side and rear, and the front looks a bit similar to the Fiesta.
Technology upgrades were abundant and include an 8" infotainment screen, a 12.3" digital instrument display, and a 6" heads-up display, all of which are optional features. All trim levels come standard with Ford Co-Pilot 360, which includes automatic emergency braking and lane-keeping assist, but options such as adaptive cruise control and actual lane-centering are available at an extra charge.
The all-new Escape will be available in fall of 2019.