Dec 2017
Lincoln Reverting Back to Names in Lieu of Letters
A major complaint about the Lincoln brand in recent years, however trivial it may seem, has been in regards to the model names. But with the release of the Nautilus (replacing the MKX) at the LA Auto Show, Lincoln Motor Company president Kumar Galhorta confirmed that actual names are returning to replace the letter-only nameplates. "We want the customer to make an emotional connection with the vehicle. And it's easier to make an emotional connection with a name than with letters," said Lincoln President Kumar Galhotra.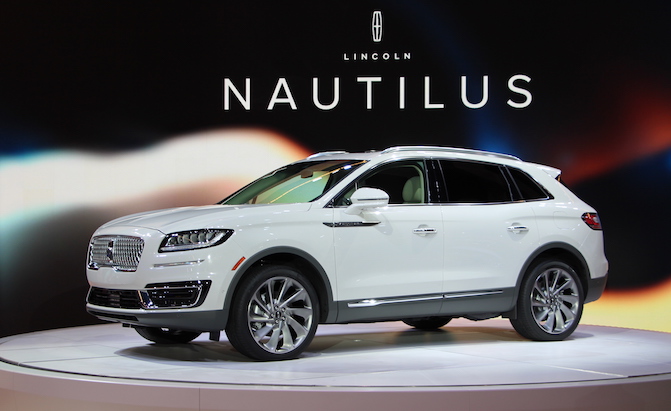 While the Navigator nameplate always remained, all other Lincoln vehicles were coded as "MK_" models. The Continental joined the Navigator as a non-MK plated vehicle upon its return in the 2017 model year, a trend that will continue over the next couple of years until all models have been updated. The MKC and MKZ will remain as such for at least the 2019 model year, as the transition will take some time.
The Nautilus (formerly the MKX) has been Lincoln's best-seller in the U.S. The SUV has undergone some appearance updates for the new model year and is now equipped with a 12.3-inch digital instrument cluster, a revel sound system, increased safety features, and the same panoramic sunroof that the Continental dons. One such safety feature is the evasive steer assist, which uses a combination of radar and cameras to reduce the risk of rear-end collisions.
The updated body stylings include a change to the "winged" look of the out-going model's grille, a very welcome change.  The front-end now has the modern styling that Lincoln is shifting towards and conveys a strong and confident look to the vehicle. The Nautilus will be deployed with a 245-hp 2.0-liter and 335-hp 2.7-liter turbocharged engines. They also replaced the six-speed automatic transmission with the new eight-speed that Ford developed along with General Motors.